Hermosillo, Sonora.- Perfecting the knowledge and command of the English language, cooking delicious dishes, was the main objective of the PRONI Master Chef competition, which was attended by the students of the primary schools of Sonora.
On behalf of the Secretary for Education and Culture, Aarón Grageda Bustamante, the Undersecretary for Basic Education, Ricardo Aragón Pérez, led the qualified jury who testified to the skill, creativity and ingenuity of the participants.

-A.D-
Fruit salad, tuna medallion ceviche, wood-fired pizzas, chocolate truffles and shrimp ceviche were just some of the dishes prepared by students and teachers from schools in Hermosillo, Agua Prieta, San Luis Río Colorado, Caborca, Guaymas and Cajeme.
Aragón Pérez pointed out that through the National English Program (PRONI) in Sonora, the service of teaching a second language is provided to more than 108,000 students, coming from 433 schools with the support of 544 teachers.
Regarding the innovative activity, the SEC's general coordinator of federal programs, Alma Rocío Pérez Celaya, explained that it was organized on the initiative of 53 students and teachers from nine schools.

-A.D-
"The development of the event started from the classrooms with the theme of recipes, the students started with the recognition of the theme, the practice of the vocabulary and the establishment of dialogues to end with the presentation of the project," he added.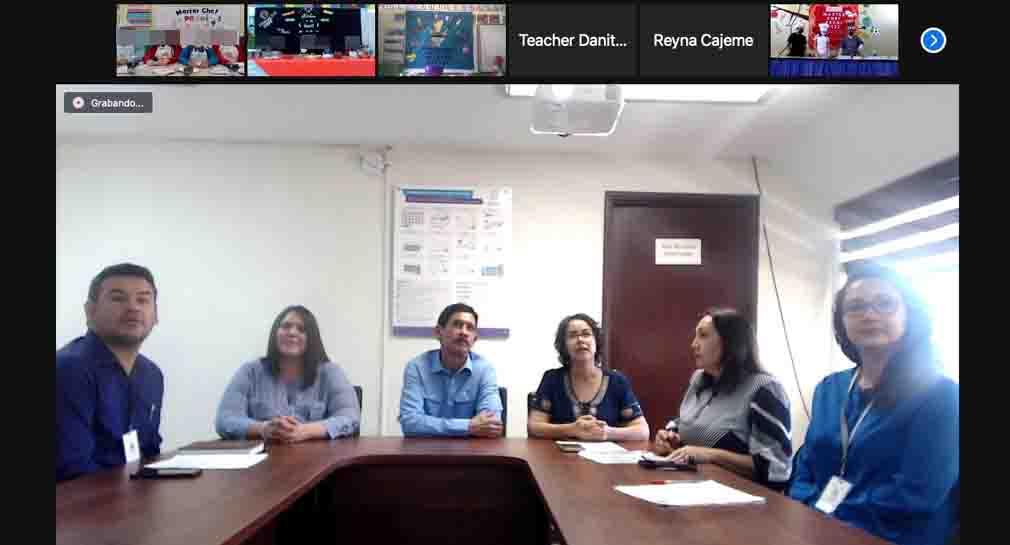 He added that the result was satisfactory as a favorable linguistic impact was generated in the participants for the development of communicative and cultural activities, being able to interact with students from other municipalities.
In each school, he stressed, the support of managers and teachers for the implementation of this strategy was observed, which strengthens the skills acquired in the classroom, as well as their ability to express themselves in a second language.